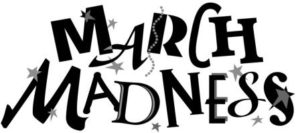 Denver Metro Area Home Report: February
March madness is in full swing, and I'm not just talking about college basketball!  The Denver Metro real estate market set a new record low last month with inventory levels, now sitting at 3,963 over the record low from last year around this time which was at 4,112 homes in active inventory.  Much of this still has to do with the massive influx of people we have moving into the state and current lack of housing.  As of the end of 2015, we had added about 101,000 new people moving into the state over the prior 12 months, representing an influx of around 8,400 people moving here per month in 2015.
The price bands I have been discussing in prior updates with active inventory still tells the entire story of what's hot at the moment.  Only 25% of the active inventory is sitting at the $300k and lower price range, leaving the remaining 75% in inventory sitting at $300k in home value and higher.  Over 60% of the active inventory sits with homes priced $500k and higher, so the sweet spot still remains up to about $350k and lower where the action is hot with real estate.
As we head into April and May, we should certainly start to see inventory levels pick back up again very similar to what we saw last year.  Last year Inventory levels started to steadily increase at this point until we peaked out around 7,500 homes in active inventory heading into the summer and where it remained until we went into the holidays last year.  I would imagine we will see something similar this year as sellers are holding out until the Spring.  Just remember that waiting too long to sell may backfire to some degree as more homes on the market leads to more competition and the pricing action may cool some with it.  We shall see what happens over the next few months.
One trend that is starting to emerge is people who bought real estate between 2008-2011 in the price range I discussed above are starting to cash in and move up in home value, as the recent increase in prices over the last 24 months are allowing people to take advantage of more equity in their property to do this.  New construction homes are still popular as well, as new home building is still sitting at the 10-12 month time frame for completion.   This trend is expected to last for the foreseeable future, but at some point you have to ask how sustainable this will be over the longer term, especially when interest rates to start to head back higher.
If you are looking at doing something similar, this may be a good time to consider it with interest rates still sitting at all-time lows so please reach out to us if you are considering this as an option as we would be more than happy to help you or anyone you know with any real estate needs!
Source: March DMAR Newsletter; Denver Post 12/22/15