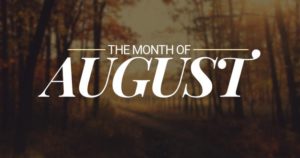 We hope you have been enjoying your summer!  It's hard to believe we are already talking about school getting back into session, but here we are so let's embrace it as we head into August.  The good news is the Fall weather is typically really nice in Colorado, so while the kids are heading back to school, we should still have some nice weather for few more months along with some football for all the fans out there.
Let's jump in and see what's been happening with the Denver Real Estate market since the last update:
Denver Metro Area Home Report: July
The Denver real estate market is experiencing it's cyclical uptick in active listings with homes going on the market and "we are starting to see some signs of a much needed market correction and a market plateau may be on the horizon" according the chairman of the DMAR Market Trends Committee .  Why is that?  For starters, price appreciation in this market has hot for the last couple of years so people may have to start curbing expectations some depending on where you live, the condition of the home, and most importantly the price people decide to sell at.  Like I have said in prior emails, if you want top dollar for your property it needs to show top dollar.  Buyers are largely looking for move-in ready properties, so keep that in mind when deciding to sell or not.
We also typically experience an uptick in listings this time of year for more obvious reasons.  Many buyers often wait until Spring before really hitting the real estate market looking for a home especially when a family is involved.  Then we get into summer vacations and the market starts to plateau some until we get into Fall where we usually see a little spurt before heading into the holidays.  The ideal time in my opinion is to get listed when you have the least amount of competition, which is typically in February and March heading into the Spring.  However, we can't always adhere to these timelines so we need to do the best we can given the time of year we are in and plan accordingly.  A good real estate agent will help you along with these decisions and make you aware of ever changing market conditions.
The stat that jumped out at me with the recent market update was the 24.4% jump in active listings from May to June this year, where that typical percentage increase is usually around 4.4%.  This is the biggest jump in listings from the May to June timeframe since 2005.  The current active listings in this market is hovering around 7,000 homes, and last year we saw that number stay in that range until November, when many people likely pulled listings that didn't sell off the market until the Spring.
Renting w/ Option to Buy Real Estate: With monthly rents continuing to surge higher and higher due to lack of rental inventory, I have run across an investor group who has a great solution for picking the home you want with the opportunity to buy it.  This will be ideal for people who are getting close to buying a home, but aren't quite there yet whether it's from lack of down payment money, some minor credit repairs, who isn't ready to commit to buying a home yet, and so forth.   The nice thing about going this route is you pick the home you want to live in and you have up to 5 years to buy it from the company.  There are some strings attached though, so if this is something you would like to consider reach out to me and I can fill you in on how it works in more detail.
Active Listings:
Something new we will start using on future listings above $350k include a 3D virtual model of the home with possible aerial shots from a drone coupled with all of the other marketing items we do for our clients.  These first two listing go in and take a look and make sure you play around with the 3D model and watch the video.
321 Browns Pass in Fairplay: 5 bed/4 bath with 4,000+ square feet.  This mountain paradise features a main floor master, 35+ acres of peaceful serenity, fabulous custom home features, and the list goes on.  Visit this one at:  321brownspass.com
11643 Shoshone Way in Westminster: 4 bed / 5 bath with over 5,000+ square feet.  This one sits in the Ranch right next to the newly remodeled Ranch clubhouse, and also features and main floor master and full mother-in-law suite.  Very open floor plan and has lots to offer.  Visit this one at: 11643shoshoneway.com
3901 Stonegrass Point in Westminster: 4 bed/4 bath with 4,500+ square feet.  This beautiful move-in ready home across from the Broadlands Golf Course.  Visit this one at: http://www.recolorado.com/homes-for-sale/3901-Stonegrass-Point-Broomfield-CO-80023-179773176
If you should have any questions on any of these or any other properties you are interested in or if you simply have any real estate related questions, please reach to me as I would be more than happy to help.  Thanks and we'll talk again in mid-September!