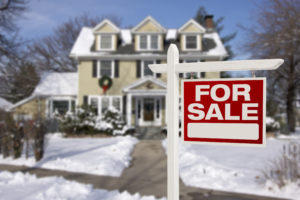 Surprise!  Data says selling a home in the winter pays off
Conventional wisdom says that spring is the time to list your home for sale. However, research shows that listing a home in the winter – from mid-December to March – is statistically a better time to sell your home.
One study showed that homes sold during the winter months had a 9 percent greater chance of selling than in any other season.
When is a good time to sell a home? Most often, it really comes down to when you are ready, no matter what the statisticians say.
Remember, if you want to get a head start on the competition – even if you want to wait until spring to list your home for sale – it's a great time to put together your game plan.