Realtor Broomfield, CO
Mark Fuller, ABR, e-PRO
Thinking about Moving to Broomfield?
Talk to Mark.
As a proud Colorado local, Mark Fuller has years of experience working in the unique real estate market in the Denver metro area and has seen just how much the city's housing market has changed and grown over the years. A true Colorado local, Mark enjoys spending his freetime outside and taking advantage of everything this great state has to offer, whether it be fitting in a round of golf, taking his motorcycle out for rides through the mountains, or camping.
Why Work With Mark?
As a seasoned realtor, Mark understands just how stressful even the most straightforward real estate transaction can be. At Fuller Home Options, we are here to help take the headache out of your next real estate decision, whether it be listing or buying a home. Mark is prepared to go above and beyond for clients to ensure they are informed through the entire process and are getting the best possible outcome.
With years of experience selling and buying homes in the local Broomfield market, Fuller Home Options has a proven track record of success. Mark has earned a reputation for being a trustworthy teammate throughout the home buying and selling process. Not only that, Mark holds memberships at the National Association of Realtors and the Denver Metro Association of Realtors, ensuring he has the tools, know-how, and resources to create a stress-free experience for his clients. Learn more about Mark Fuller, here.

Incorporated in 1962, the city of Broomfield, CO has a lot to offer for young professionals and families, alike. The city is named after the "broomcorn" that commonly grew in the area. Since its inception, the city has thrived and grown to support a population of 68,000 people. A very technology-driven community, over 55% of the population hold a bachelor's degree or higher, so the city boasts a well-educated workforce. The median household income is around $80,000 a year.
If your family includes school-aged children, Broomfield is a great place for your family to call home. It boasts a number of great public schools across five different districts, including Jefferson County, Boulder Valley, Adams 12 Five Star, St. Vrain Valley, and Weld County. To learn more about the schools in the area, Great Schools is a useful, trustworthy resource to get more in-depth information on a particular school or district.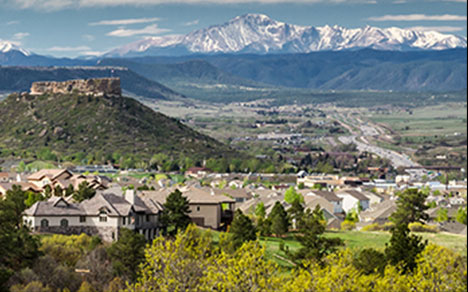 Shop Homes for Sale in Broomfield
Ready to start finding your new home? Take a look at the wonderful homes for sale in Broomfield and surrounding Denver metro areas. Fuller Home Options is proud to offer unparalleled professional assistance with your real estate transactions whether it be to buy or sell a home.

Why Should You Work with a Realtor in Broomfield, CO?
The housing market is getting more complicated and competitive. Seasoned home owners, first-time home buyers, and those ready to put their property on the market can be assured they are in trustworthy hands when working with Fuller Home Options. From start to finish, Mark will guide you through the entire transaction process to ensure your real estate experience is as smooth and stress-free as possible. Whether you are in the market for a starter home for your growing family or searching for the right buyer, Mark Fuller has the tools, talent, and expertise to help you reach your real estate goals.
We are in the business of bringing clients closer to their dream homes and investment goals. Mark, himself, is a local and active member of the Denver community. Therefore, he has a thorough understanding of how the Denver metro area market operates and what a fair, successful transaction looks like. When working with a local agent like Mark, clients can rest assured that they are getting personal, hands-on attention and commitment. What sets Mark apart from other realtors in Broomfield, CO? Mark uses an extremely detail-oriented, client-first approach to every task he works on. Past and returning clients have called on Fuller Home Options time and time again for an honest, reliable partner in navigating the highs and lows of a real estate transaction.